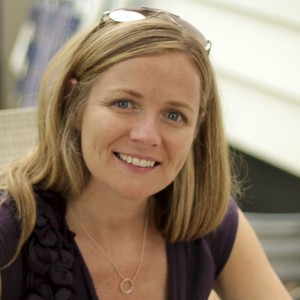 One way or another, we all have to find what best fosters the flowering of our humanity in this contemporary life, and dedicate ourselves to that. ~Joseph Campbell
Elizabeth is a Licensed Clinical Social Worker (LCSW) in Private Practice. Her grounded presence and collaborative approach is an integration of her diverse education, clinical work and meaningful life experiences. Her intention is to join her client(s) as they work towards a more balanced experience within themselves and within the larger world. Areas of specialization includes working with couples, emerging adults, and midlife adults, parents and children.
Previous experience includes working in schools, an advocacy center, human services agencies and counseling centers in both Denver and Boulder. She acted as the Program Director of the Bright Beginnings Program for Boulder County, a program serving families with children ages birth – 3 years old.
Elizabeth is a member of the Association of Play Therapy (APT) and the National Association of Social Workers (NASW). She is committed to continuing education and personal development. She attends regular retreats that are based in body-mind awareness and mindfulness practices. To learn more about her education and training continue reading below.
Education:
University of Denver, Denver CO – Clinical Track Families Concentration (2009-2011)

Interpersonal Trauma Studies Certificate (2011)

Denver Family Institute – Couples and Family Coursework (2010-2011)
Naropa University, Boulder, CO – Contemplative and Somatic Psychology

Final Thesis: Resolving the Effects of Childhood Trauma – Self Confrontation Through Mindfulness and Writing
Leadership Orientation (2006 )
Research into Consciousness Experience
Certifications:
Approved Clinical Supervisor, Center for Credentialing and Education (June, 2016)
Synergetic Play Therapy Certified Therapist, Play Therapy Insititute of Boulder (May 2017)
Brainspotting Certified Practitioner, Brainspotting International (projected March, 2018)
Interpersonal Trauma Studies Certificate, University of Denver, GSSW, 2011
Post-Graduate Trainings:
Supervisors Training:
Clinical Supervision for Mental Health Professionals, Level One & Two – July & October, 2015
Supervision and Play Therapy, April, May 2018 (projected)
Play Therapy and Use of Sand in Therapy:
2 Year Certification Program in Synergetic Play Therapy, Play Therapy Institute of Boulder (2014-2016)
Workshops with the Play Therapy Institute of Colorado, Boulder, CO (2012-2015)
Workshop with Colorado Sand Tray Association on "Sandplay Therapy and Trauma Survivors" – November 2012
Workshop with Maria Droste Services, "Introduction to Sandtray Therapy" – November 2011
Workshop with Maria Droste Services, including Non-Directive Play Therapy Approaches; Children and Grief (2010-2011)
Brainspotting:
Levels 1 & 2 with Dr. Pie Frey, May & September 2014
Level 3, with David Grand, PhD., – projected July 2016
Trauma and Attachment:
"Neuroscience, Attachment and Trauma in Psychodynamic Psychotherapy" with BIPR (2013-2015)
DBT Interventions and Trauma; DBT and Groups with Noeticus Training Institute (2011)
"Trauma Focused CBT", Kempe Center (2011)
"Sandplay Therapy and Trauma Survivors," with Sand Tray Association of Colorado – November 2012